4 Shipping FAQs for the SHEMA97 Mask
November 4th, 2022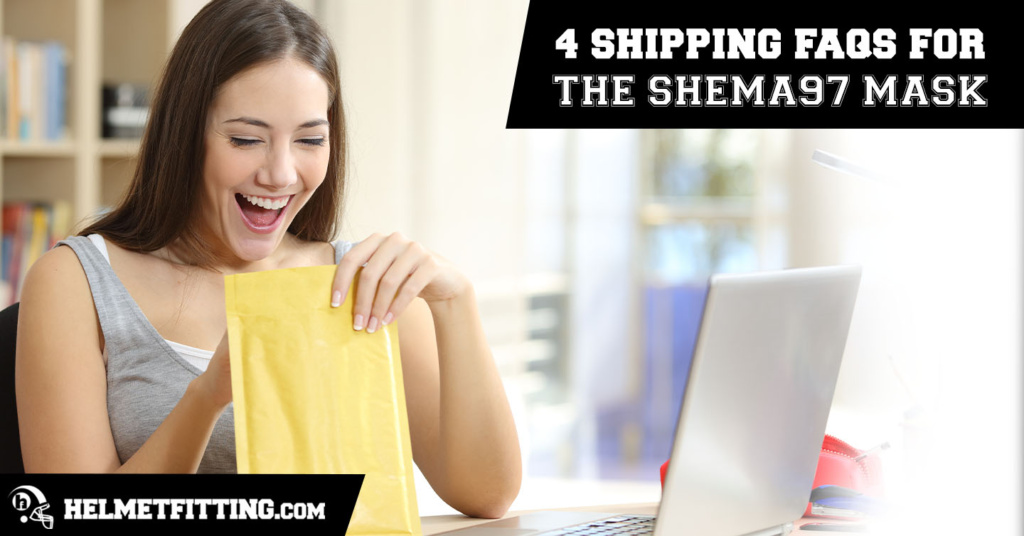 The holiday season is here! It's a time to spread joy, not germs. As you gather with friends and family, protect yourself and others with the SHEMA97 mask by HelmetFitting.com. Whether you're ordering masks as gifts or for yourself for gatherings, get your order in sooner rather than later. Here are some quick shipping FAQs for the SHEMA97 mask.
How long do items take to ship?
Once you have placed a SHEMA97 mask order, our fulfillment team aims to pack and ship all orders within one to two business days.
Most shipments are delivered within 10 to 14 business days, but some may take up to 14 to 21 business days.
Shipping to Canada or orders placed during a busy shipping season, such as late-November and December, may take longer.
What are the shipping costs?
Orders within the continental United States enjoy free shipping! Shipping is also free in Alaska, Hawaii, at the Army post office, the Fleet post office, and Puerto Rico.
For shipping information to any other U.S. territory, please contact HelmetFitting.com. Shipping to Canada is an additional cost and will be displayed in the total at checkout.
Is expedited shipping available?
Another popular one among shipping FAQs for the SHEMA97 mask is whether we offer expedited shipping.
At this time, we do not offer expedited shipping.
My package isn't showing any tracking updates. Can you reship it?
Delays may occur during heavy shipping times, such as the holiday season or during other distribution setbacks. This may cause some shipments to take up to 21 days to be delivered.
While we aim for the majority of our shipments to arrive ahead of schedule, we do ask that you allow the full 21 days for your package to arrive.
After 21 days, if your package still has not arrived, please contact us for further assistance.
Summary
Now that you know these shipping FAQs for the SHEMA97 mask, stay ahead of the rush and beat the overloaded shipping period when you order today. Visit the HelmetFitting.com mask store to stay safe during the upcoming holiday season!