5 Tips for Good Sportsmanship From the Sidelines
November 6th, 2023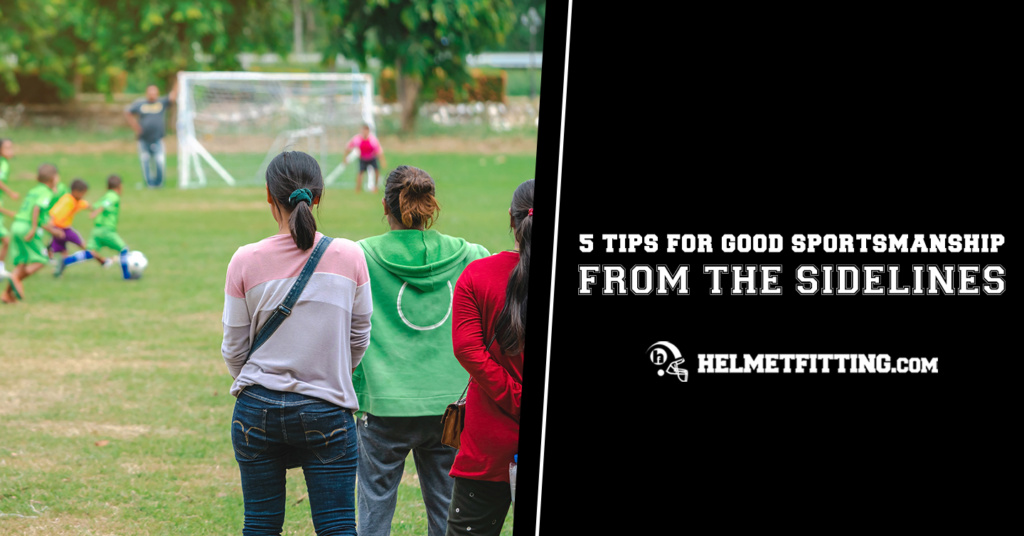 At HelmetFitting.com, we focus on the importance of properly fitting sports equipment according to the manufacturer's guidelines. But we're switching gears with these five tips for good sportsmanship from the sidelines to help parents and spectators understand how to properly support all young athletes!
Promote player safety first and foremost.
Before shouting out, "Let 'em play, ref!" remember that youth sports officials are there to protect the players on the field. Sometimes that means stopping a play or action before a possible injury could occur.
Respect the youth sports officials.
Speaking of the officials, parents and fans can demonstrate good sportsmanship throughout the games, matches, tournaments and more by respecting the referees and umpires. In general, the officials will be more versed in the rules of the game as well as the rules of the league.
Keep it in perspective.
Here's one of the biggest tips for good sportsmanship from the sidelines: Keep it in perspective! Chances are you signed your child up for sports to have fun, get exercise, learn about teamwork and make friends.
So, remember, it's more about developing the necessary skills to succeed both on and off the field than it is about winning.
Be mindful of your body language.
This is one of the tips for good sportsmanship from the sidelines that could be easy to miss. Be aware of your body language. For instance, if you are nervously pacing, throwing up your arms or looking dismayed, your athlete will notice, and it could affect how he or she plays the game.
Cheer them on.
As a sports spectator, cheer on the team and players. Let the coaches coach and the officials regulate rules compliance. Demonstrate the true meaning of good sportsmanship by shouting words and phrases of encouragement from the sidelines and showing respect for the opposing team.
No matter what the outcome is, always positively support your child and seize teachable moments.
Summary
From proper fit to proper sideline behavior, we've got game time covered. As playoffs and tournaments gear up, recheck your child's equipment for proper fit and damage and help them prepare to finish the season strong. Keep reading our blogs for more sports safety news.