8 Things to Know About Huddlbox Products
April 5th, 2023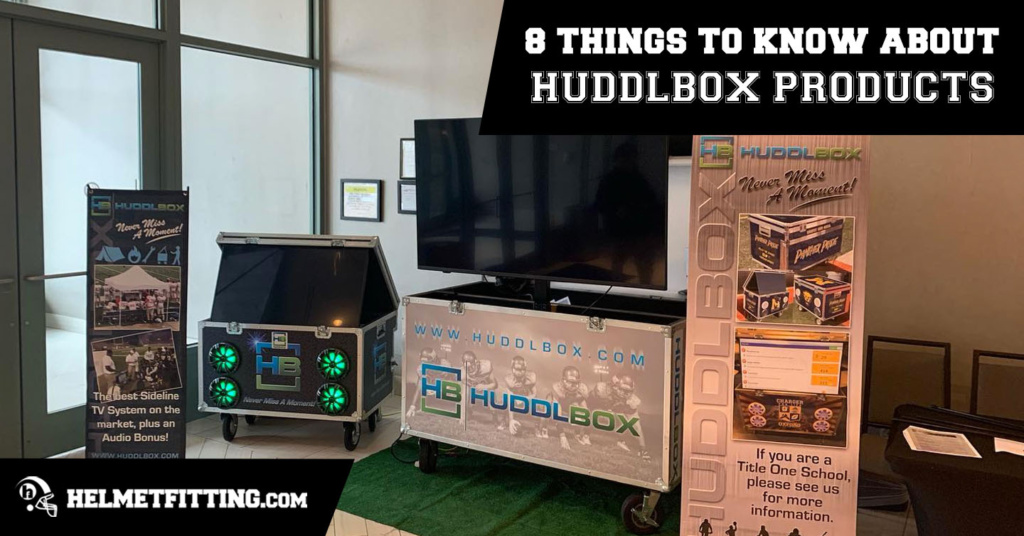 As a proud, official online retail partner of Huddlbox, it's our privilege to share these eight things to know about Huddlbox products with you. Coaches, are you ready to meet an instructional game changer?
Huddlbox is the ultimate instructional toolkit.
Taking the classroom to the field, Huddlbox is innovation at its finest. Featuring large TV monitors and more, it gives coaches a new way to share coachable moments via replay systems with the team.
But that's not all! Huddlbox can also be used for corporate presentations, trade shows, tailgating and more—a range of possibilities from professional to entertainment.
All Huddlbox models include a TV, a durable protective case and storage.
Worried something will happen to the TV monitor? Huddlbox thought of that too! So, they created a special protective case, a.k.a. the Huddlbox, to protect your equipment
Huddlbox is on wheels, so it travels well.
When it comes to Huddlbox, four wheels means the freedom to travel. And, these aren't just any old wheels; they are all-terrain, which makes it easier for you to get from point A to point B—no matter the landscape!
It boasts a marine grade audio system.
Asking yourself what that means exactly? In a nutshell, it means the parts have the ability to withstand a marine environment.
Basically, components can get wet, and they can tolerate more extreme conditions, like heat and wind.
It can stream live or recorded video from an iPad, computer or smartphone.
This gives Huddlbox users the ability to easily and quickly share massive amounts of content.
There are several options to choose from.
Huddlbox offers a variety of boxes with varying TV sizes and varying audio systems, including the "Large Gameday Huddlbox" and the "Huddlbox Elite," for instance.
When you order your Huddlbox from our store, shipping and handling is free!
Shipping and handling on all Huddlbox products is free—exclusively when ordered online from our store.
Support for all Huddlbox products is provided by Huddlbox, LLC.
Finally, if you need help with your Huddlbox or Huddlbox accessories, contact Huddlbox here or call 205-802-5914.
Summary
Now that we've covered the cool things to know about Huddlbox products, you just need to decide which option is best for you and your program. Learn even more about Huddlbox and their products here. Keep reading our blogs for more news from HelmetFitting.com and HelmetFitting Innovations!