All About Shoulder Pads: Factors For Fitting Shoulder Pads and More
February 6th, 2023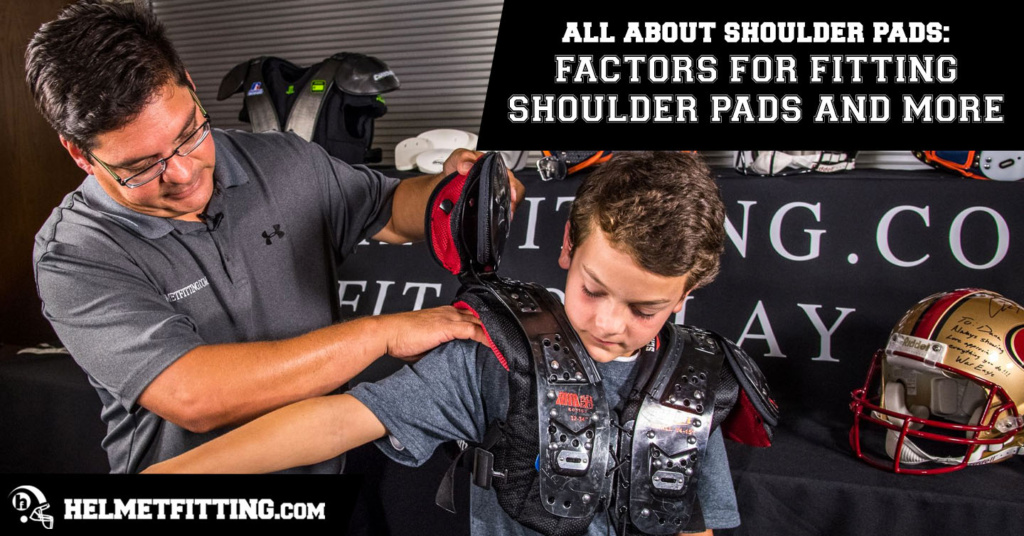 It's no secret. Football is a physical sport. That's why it is important to properly fit your equipment from head to toe before you play. Let's take a look at factors for fitting shoulder pads and more to ensure your athlete is fit to play.
Why are shoulder pads important?
For starters, shoulder pads are designed to absorb impact and direct energy away from the body. They protect a player's shoulders, collar bones, and sternum.
What should you look for in shoulder pads?
Shoulder pads vary in shape and size, but it doesn't stop there. Shoulder pads also vary depending on the player's position.
When it comes to selecting the right shoulder pads for your athlete, there are several factors to consider.
First of all, shoulder pads need to be age and position appropriate. Secondly, they must cover a football player's collar bones, upper back, shoulders and chest. Third, they need to allow proper range of motion.
Again, the position of the player is a big deciding factor. For example, shoulder pads for defensive and offensive linemen are typically thicker since these positions require less range of arm motion and usually have more frequent physical contact.
Quarterbacks, wide receivers and defensive backs tend to wear thinner pads. This is because these positions require plenty of arm movement. Please do not mistake a thinner pad as a smaller pad. This could result in an improper fit exposing an athlete to unnecessary risk.
Who makes quality shoulder pads?
There are four main football equipment manufacturers who all produce shoulder pads, including Douglas, Riddell, Schutt, and Xtech.
All four also endorse our step-by-step eLearning courses  designed to teach parents, coaches and athletic personnel how to properly fit football equipment according to the manufacturer's guidelines.
Summary
To summarize, shoulder pads are a necessity when playing football. Finding the right shoulder pads that offer the right combination of protection and range of motion can require some effort. That's where our eLearning program comes in. Find out more about it and get eLearning access at HelmetFitting.com. Keep reading our blogs for more industry news.