Announcing HelmetFitting.com's Partnership With Jambys Apparel
December 5th, 2022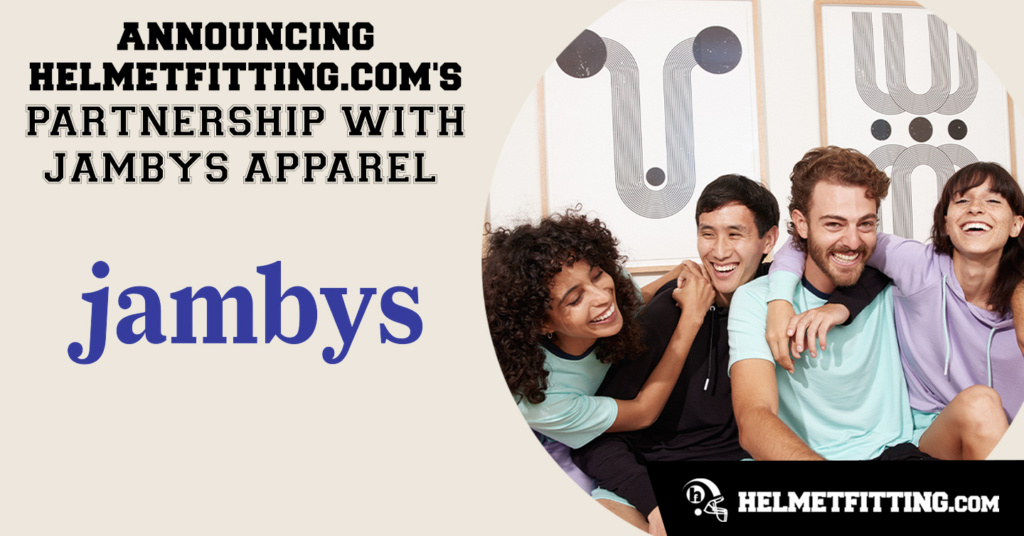 It's the coziest time of the year, which is why the announcement of our latest partnership couldn't come at a better time! We're thrilled to share news about HelmetFitting.com's partnership with Jambys Apparel, a leader in performance "inactivewear."
The new partnership
HelmetFitting.com's partnership with Jambys Apparel just makes sense. From HelmetFitting.com's endeavors in athlete safety and with the SHEMA97 mask, we're now connecting our followers with products that are perfect for those times you're just ready to chill.
Together, we're introducing you to super-soft, sustainable clothes that take loungewear to the next-level. Whether you decide to sport your versatile Jambys around the house or out on the town, you will do it in comfort and with style!
More about Jambys
Jambys tees, hoodies, pajamas and more are designed for everybody and everyday relaxation. In fact, Jambys is so confident you will love your clothes at first feel, they offer a 77 day, no-questions-asked guarantee. They also offer free return shipping.
Currently, Jambys ships to all 50 states. Have a color suggestion or pattern request? Send them to [email protected].
The perfect gift
With HelmetFitting.com's partnership with Jambys Apparel, the hunt for the "perfect gift" can be over. Start by shopping our recommended Jambys products, including the soft and stretchy House Hoodie and Long Jambys, the no-sweat sweatpants.
The Long Jambys and House Hoodie are designed to keep you comfortable in cooler temperatures, yet the fabric is breathable enough to wear for hours on end.
Other Jambys products that are ideal for this time of year include new arrivals like the Chilluxe Jogger and the Chilluxe Crew. Both products are made from Jambys new heavyweight Chilluxe fleece. They are universally flattering and surprisingly fleecy!
Summary
Super comfy, super stretchy, super soft. Ready to be the super person who introduces your friends and family to Jambys this holiday season? Start by visiting HelmetFitting.com for product recommendations and more. Meanwhile, get comfy and keep reading our blogs for more HelmetFitting.com news and announcements!