HelmetFitting.com, California Youth Football Alliance Join Forces
June 10th, 2019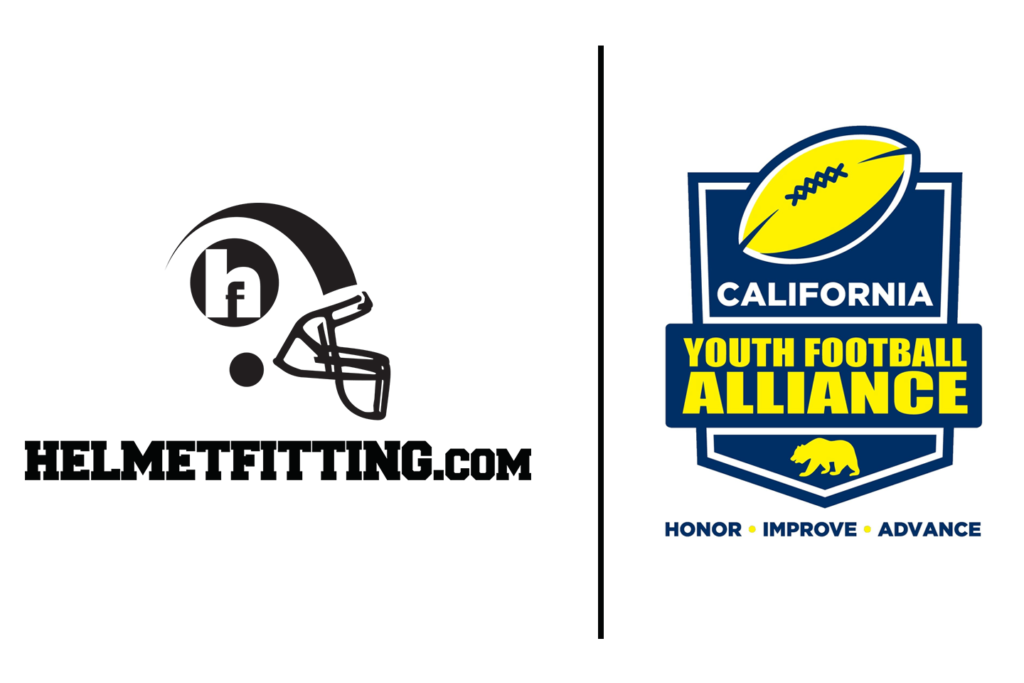 HelmetFitting.com brings its mission to enhance athlete safety to CAYFA's drive to save youth tackle football
Auburn, AL — June 10, 2019 — In its ongoing effort to optimize athlete safety at every level, HelmetFitting.com signed a unique partnership with the California Youth Alliance (CAYFA) to proactively enhance athletes' safety before they ever step on the field.
Proper fitting equipment is critical for optimizing athlete safety, yet HelmetFitting.com and CAYFA continue to see an alarming number of athletes playing football wearing improperly fit equipment. Therefore, HelmetFitting.com and CAYFA have joined forces to equip California Youth Football parents and coaches with access to HelmetFitting.com's eLearning Youth (14 and Under) Football Equipment Fitting Certification.
HelmetFitting.com now offers football equipment fitting training via the CAYFA website at exclusive pricing and a portion of the sales will be donated back to the Alliance to help fund their mission.
"An often overlooked portion of the game is an absolute need for proper equipment fitting. HelmetFitting.com has just addressed that need via its first of a kind and extremely robust youth tackle football equipment fitting certification course. The safest helmet worn by a student athlete, is the one that fits correctly," said Ron White, CAYFA's EVP of Standards and practices.
CAYFA is California's first statewide youth football organization dedicated to preserving youth tackle football by relentlessly and continually advancing the game through education, research and development. HelmetFitting.com offers the first, and only, football equipment fitting certification based on manufacturer guidelines for anyone who sells and/or fits football equipment.
"As an equipment manager, my focus is on the safety aspect of sports and the role equipment plays in securing athletes' safety. It is an honor to partner with the CAYFA to optimize athlete safety through the power of education on how to properly fit football equipment." – Dana Marquez, E.M., C., HelmetFitting.com Founder
Marquez founded HelmetFitting.com as an opportunity to share his personal expertise of fitting sports equipment with parents and coaches in an effort to offer the highest level of safety for athletes at every level. The CAYFA partnership now allows HelmetFitting.com to enhance player safety by combining Marquez's two decades of equipment expertise with CAYFA's drive to preserve youth tackle football.
###
About California Youth Football Alliance: The CAYFA is a 501(c)(3) nonprofit committed to transforming youth tackle football by honoring our past, improving our present, and advancing our future so that more generations of student-athletes, coaches, and communities can experience the intellectual, emotional, social, and physical developmental benefits of the sport.
For more information:
Steve Famiano
California Youth Football Alliance
+1 (760) 559-0426
email us here
Visit us on social media: Facebook and Twitter
About HelmetFitting.com: HelmetFitting.com brings industry experts together to get athletes fit to play at every level. HelmetFitting.com features step-by-step eLearning and in-person seminars that teach parents, coaches and athletic personnel how to properly fit football equipment according to manufacturer guidelines. Empowering parents, coaches and athletic personnel is HelmetFitting.com founder Dana Marquez's mission, and fostering a positive culture surrounding impact sports is his passion.
For more information:
Liz Marquez, COO, Helmetfitting.com
+1 (334) 707-3409
[email protected]
Visit us on social media: Instagram, LinkedIn, Facebook, Twitter
For more information on Product:
https://www.helmetfitting.com/resources/