Our Favorite Jambys Products for Fall
October 5th, 2023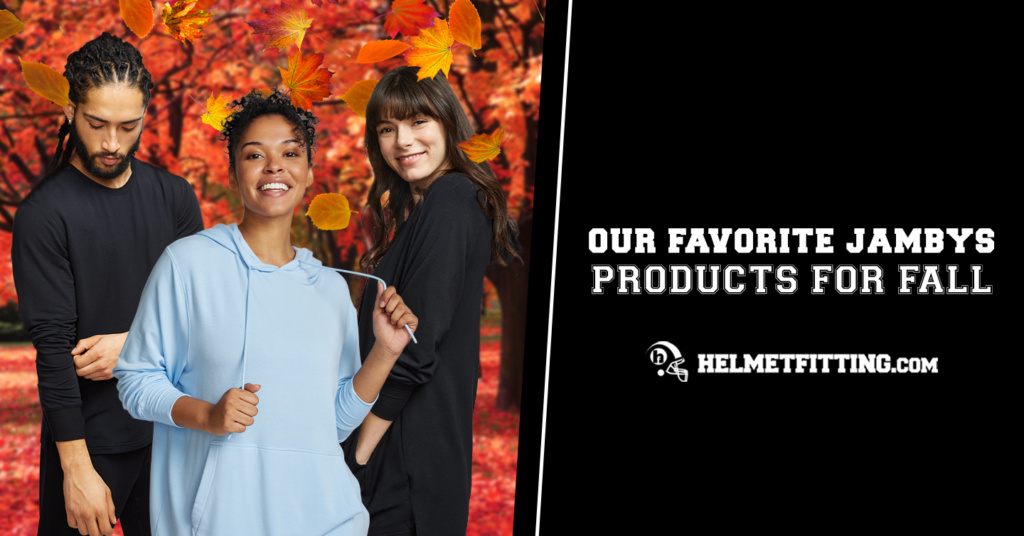 Autumn leaves and cool breezes—the fall weather has us all wanting to spend more time outside. From visiting pumpkin patches and corn mazes to going on a scenic vacation or hike, Jambys has the wardrobe you'll want to stay looking fresh and comfortable. Check out our favorite Jambys products for fall.
JamTee
Perfect for those outside hikes, the JamTee offers both functionality and style. Made out of modal and spandex, this cotton-like top allows for easy breathability while still being smooth against your skin.
Another plus? Picking up those pumpkins just got easier with the JamTee side slits! These slits allow you to have space when frequently moving, in addition to preventing the top from feeling too tight or sliding up.
Long-Sleeve JamTee
Does the fall breeze bring goosebumps to your arms? No worries, the JamTee also comes in long sleeves!
Crafted from the same material as the short-sleeve, this long-sleeve top is made to keep you warm while still being airy, plush and stretchy.
Bonus: the Long-Sleeve JamTee comes in over 15 different colors and pattern combos!
House Hoodie
Do you like to let your arms breathe in the fall, but you get cold at night? Then say hello to the House Hoodie. This lightweight and soft hoodie is the perfect jacket for fall and pairs great with our short-sleeve JamTee!
Made for slightly cooler weather, the House Hoodie can be worn over a top or as a top itself! That's right—this Sirco MicroModal and Spandex knitted hoodie is soft enough you don't even need a top underneath.
Long Jambys
Now that you have your top options covered, what about your pants? Don't fret; our favorite Jambys products for fall include the Long Jambys. Long Jambys are our choice, no sweat, sweatpants!
Forged from the same material as the tops, these light and breezy pants are the perfect pant choice for your autumn road trips, scenic walks and even your trip to the corn maze.
In addition to their movability and breathability, the Long Jambys are available in 20 different colors and patterns and can be matched up perfectly with your JamTee or House Hoodie!
Summary
Do you have any fall activities coming up soon? Test out our favorite Jambys products for fall this season and wear them to your day out!
And for more reasons why you should choose Jambys and other products from HF Innovations, continue reading our blogs.