10 Benefits of the SHEMA97 Mask by HelmetFitting.com
March 9th, 2021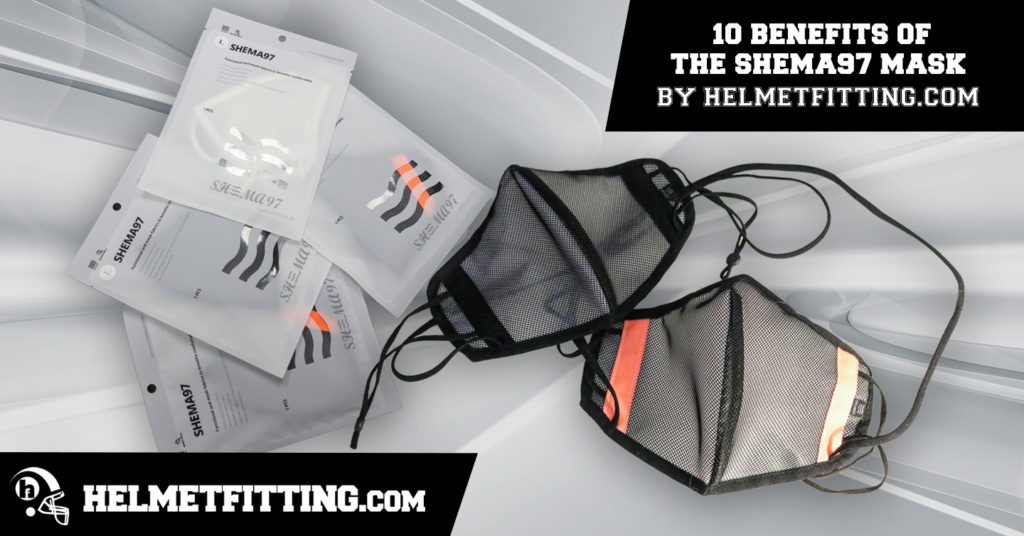 Finding a mask isn't the same thing as finding the right mask. We all want peace of mind. We just don't always know which mask will help us get it. However, learning about the many benefits of the SHEMA97 mask by HelmetFitting.com might make the answer clearer. Read on to see why so many people choose our mask!
Cooling Functions
Kitchens, construction work, and more—some spots need all the cold air the area can spare. Not to mention, summer is on the horizon. Good news: the SHEMA97 mask by HelmetFitting.com helps you stay cool.
Stylish Options
We all want to look good! The SHEMA97 mask by HelmetFitting.com includes a variety of stylish colors and patterns. From white, to black—to even our limited-edition camo patterns—our masks match up to most anything.
Functional Nose Support
If your mask slips, it isn't doing you any good. Each SHEMA97 mask by HelmetFitting.com offers functional nose support. That way, your mask protects you at every moment.
Breathability
Masks need to fit well and have multiple layers of material. However, they don't do us much good if we can't breathe with them on! One of the big benefits of the SHEMA97 mask by HelmetFitting.com is that we designed it with breathability in mind.
Different Sizes
Most masks seem to come in two sizes: kids and adults. That means they sacrifice a more precise fit. Not ours! They come in four sizes: M, L, XL, and 2XL. And, if you have a beard, you'll finally find a mask that covers you properly with the 2XL.
Superior Sound Transmission
Have you ever worn a mask that prompted people to ask you to speak up? Leave that problem in the past! Our masks offer superior sound transmission.
Reusability
You'll want to wear your SHEMA97 mask by HelmetFitting.com again and again! And luckily, you can! It's reusable, staying effective through approximately 20 hand-washable cleaning sessions.
UV Blocking Material
Ultraviolet light takes a toll on our skin. Not only can it age us prematurely, but it can cause sunburns or even skin cancer. Protect your face with one of our UV protecting masks!
Lanyard
It's easy to keep your mask with you whenever you need it with the convenient lanyard attached to all adult-sized SHEMA97 masks. Our customers have told us this is one of their favorite features – and we happen to agree!
Adjustable Straps
The fit of your mask makes a world of difference. With our adjustable straps, you can make sure that your mask fits like a glove.
Summary
The world is a global community—and we care about all of our neighbors. As the benefits of the SHEMA97 mask by HelmetFitting.com show, we hope to make everyone's lives that much easier.
Already convinced? Order your SHEMA97 mask from HelmetFitting.com here! You can also get to know our masks even better on our blog.