10 Fast Facts About eLearning by HelmetFitting.com
November 5th, 2021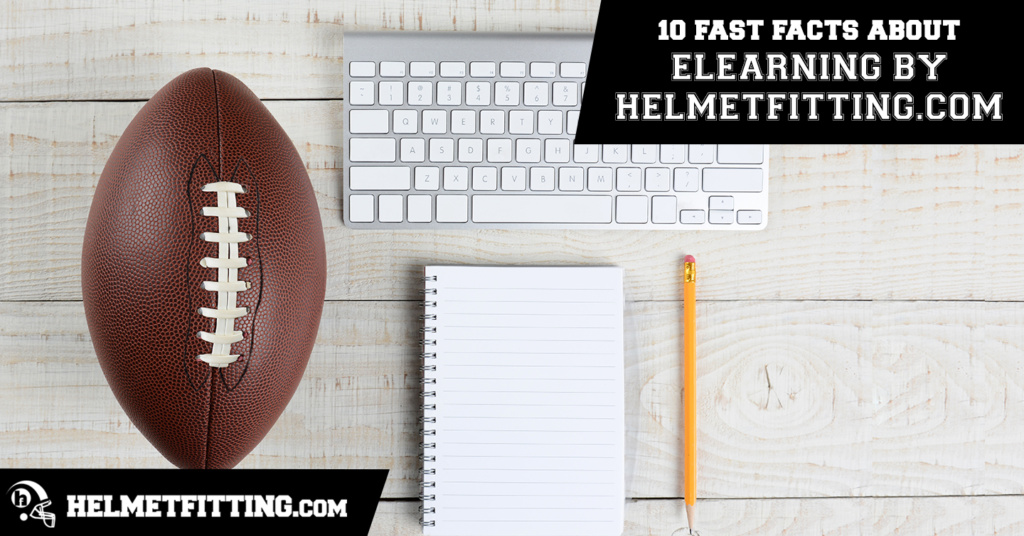 We get it—before you trust us with your team's safety, you want to get to know us first. After all, you want to find a source you can depend on completely! Let us put your mind at ease with these fast facts about eLearning by HelmetFittiting.com.
Our founder is award-winning.
Dana Marquez, who founded HelmetFitting.com, earned the Maxwell Award for Innovation in Safety! And, he was the first person to win it, too.
Parents and coaches inspired our founder.
During his career, Marquez noticed that parents and coaches often had questions for him about safe equipment fitting techniques. Realizing that this issue affected folks all across the country, he came up with the idea for HelmetFitting.com's eLearning courses. That way, no matter where you are, you have access to the resources you need to protect the athletes in your life.
Multiple organizations have endorsed us.
Another reason to trust us? We've been endorsed by organizations like:
Light Helmets;
California Youth Football Alliance;
ALFCA;
National Quarterback Club;
Guard the Brain;
National Center for Sports Safety;
And more.
We help athletes of all skill and competition levels.
Staying safe remains a priority for all athletes. From young children playing their first games to your favorite college football teams, HelmetFitting.com provides the resources necessary to protect everyone.
There are two different courses.
One of the fast facts about eLearning by HelmetFitting.com: we offer two different courses. The first applies to youths aged 14 and younger. The second covers those aged 15 and older.
The courses cover multiple topics.
When you take our eLearning courses, you'll find out how to fit multiple kinds of protective football equipment. We cover:
Shoulder pad fitting;
Body pad fitting;
Footwear fitting; and, of course,
Helmet fitting.
You'll find affordable prices.
Safety should be accessible for all! Our courses cost just $10, so you don't have to spend big on a crucial concept.
We offer additional sports fitting guides.
Football isn't our only focus. HelmetFitting.com also offers sports fitting guides for baseball, basketball, cheerleading, ice hockey, lacrosse, soccer and volleyball!
Quizzes come standard.
We'll put your knowledge to the test! Our courses include quizzes designed to cement your learning.
You may know us.
HelmetFitting.com believes in protecting people on and off the field! In fact, we may have helped keep you safe with our SHEMA97 mask.
Summary
Oh, wait—we've almost forgotten to mention one of the best fast facts about eLearning by HelmetFitting.com: you can get started here, under the eLearning tab. Plus, contact us here with any questions. As for learning more about our services, visit our blog.