11 Types of Sports Safety Helmets
July 5th, 2022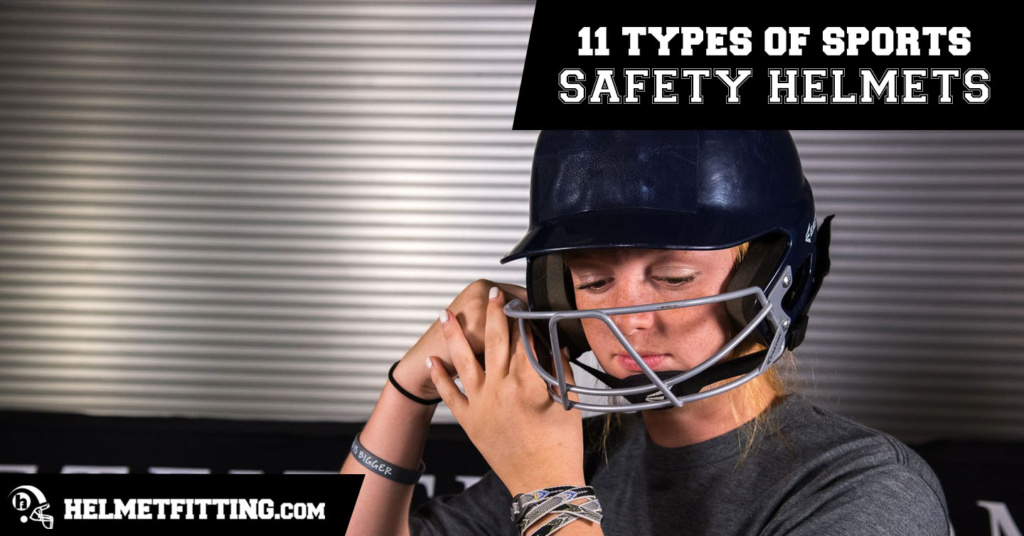 We know helmets can't prevent concussions. However, they can help reduce the risk of potentially serious brain or head injuries when worn—and used—correctly.
These 11 types of sports safety helmets help protect your child or teen while playing a sport or doing a physical activity. Get a quick heads up about each helmet with a link to more from the Centers for Disease Control (CDC) below.
Football Helmet
Generally speaking, a football helmet should fit snugly. There should be no spaces between the pads and the athlete's head, for instance. The Football Helmet Fact Sheet shares more helpful info from fit to care instructions.
Batter's Helmet
When it comes to a batter's helmet—whether it's for baseball or softball—the helmet shouldn't sit too high or low on the athlete's head. In fact, the bill of the helmet should be parallel to the ground. Check out the Batter's Helmet Fact Sheet for details.
Catcher's Helmet
A good place to start with these two-piece helmets is the labels. Look for labels with either "MEETS NOCASE Standard®" or "SEI Certified – MEETS NOCSAE Standard®." Click here for more catcher's helmet facts.
Lacrosse Helmet
Lacrosse helmets feature a four-point chin strap. All four of the straps should be snapped and tightened as part of the fitting process. For additional fitting guidance and more, review the Lacrosse Helmet Fact Sheet.
Bike Helmet
Did you know that you should replace your bike helmet if it was involved in a crash? One impact. That's all it takes to crush the foam padding in a bike helmet. Find more on bike helmet safety here.
Skateboard Helmet
On the other hand, skateboard helmets are designed to take more than one hit. However, they too should be replaced after a serious accident or if they are damaged. Click here for more skateboard helmet facts.
Equestrian Helmet
When it comes to fitting different types of sports safety helmets, one thing you might not think matters is hairstyle. But it does—for all of them in fact!
Be sure your child or teen fixes his or her hair like they would while riding.  For example, if the hairstyle changes, make sure to check the fit of the helmet again. Review the Equestrian Helmet Fact Sheet here.
Hockey Helmet
Defining features of a hockey safety helmet include a cage or face mask and a chin strap. Read the Hockey Helmet Fact Sheet for more.
Hockey Goalie Helmet
The goalie's helmet will need a cage or face mask and a throat protector. The goalie will also need gloves, a chest and stomach protector, goalie skates, leg pads, shoulder and arm protectors.
Look over the complete Hockey Goalie Helmet Fact Sheet now.
Snowboard Helmet
Don't forget to bring your goggles when trying on snowboard helmets! The helmet should fit tightly on top of the goggles with no space between the two. Check out the Snowboard Helmet Fact Sheet for more.
Ski Helmet
A ski helmet should sit low enough to protect the skier's forehead. That means there is usually about an inch of space between your eyebrow and the helmet.
Before you hit the slopes this winter, read the Ski Helmet Fact Sheet.
Summary
There are several common tips when it comes to fitting these types of sports safety helmets. For starters, bring the athlete with you when looking for the right helmet. Secondly, pay attention to the manufacturer's care and maintenance instructions. Typically, it's a good idea to never leave your helmet in a hot car. Finally, don't be afraid to ask more questions!
Interested in more sports safety helmet and other equipment news? Keep reading our blogs.