5 Reasons the Jambys JamTee Is Great for Summer
May 5th, 2023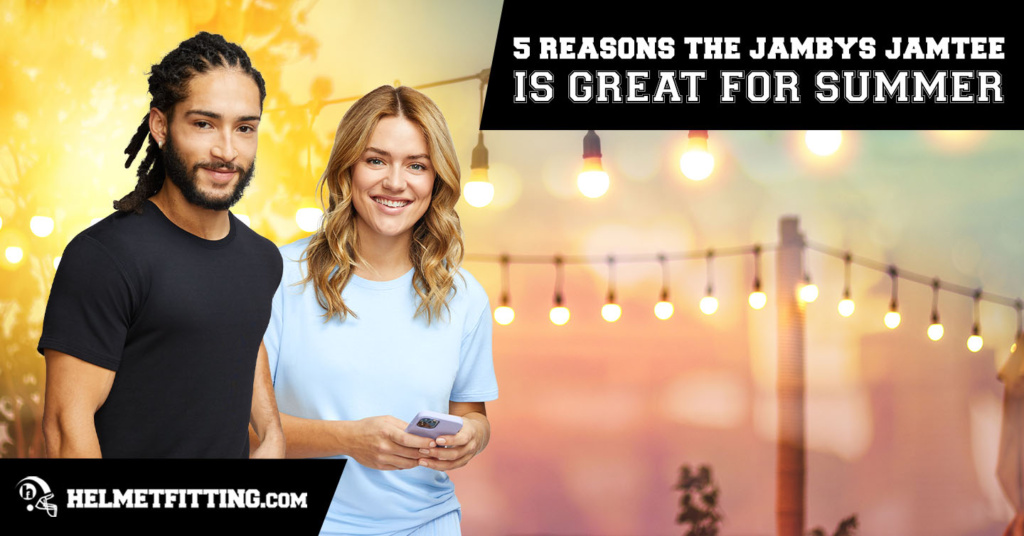 Shopping for summer? Don't forget your Jambys JamTee! This shirt is made for those long summer days, no matter what you're doing. Keep reading to learn more reasons the Jambys JamTee is great for summer.
It's short-sleeved!
First and foremost, it's short-sleeved! So, whether you're out in the garden, running errands or exercising outdoors, this makes it great for the summer heat.
Made of lightweight material.
The JamTee is made of 95% modal and 5% spandex woven in a French Terry. This is an ultra-lightweight material, making it super comfortable and breathable in order to combat the warmer temperatures that summer brings.
Available in fun summer patterns and colors.
Boring clothes are out for the summer. But don't worry! The Jambys JamTee comes in many different fun summer color and pattern options!
Make your summer day brighter by wearing the vibrant colored Azure/Poppy JamTee, Peach JamTee or even the Jade JamTee! Or switch it up and try out one of the unique summer patterns, such as the Bouquet JamTee, Lavender Check JamTee or even the USA '94 JamTee, which is perfect for the Fourth of July.
Fabric and design make it great for travel.
Have plans to travel? The JamTee was made with that in mind! Made with comfortable material and side slits at the bottom of each side of the shirt, you can wear this top without any discomfort in the car or on a plane.
It pairs perfectly with any of our Jambys shorts!
Another one of the reasons the Jambys JamTee is great for summer is that it pairs up perfectly with any of our Jambys shorts! Whether you want matching shorts, are searching for a short perfect for the summer weather, or need lounge shorts, Jambys has it all!
Summary
Who needs to say more? These five reasons the Jambys JamTee is great for summer have us convinced it's the shirt of the season! Browse our favorites and shop for yours online now.
For more reasons why Jambys should be in everyone's closets and other HelmetFitting.com news, continue reading our blogs.