6 Reasons to Try Jambys Apparel
March 6th, 2023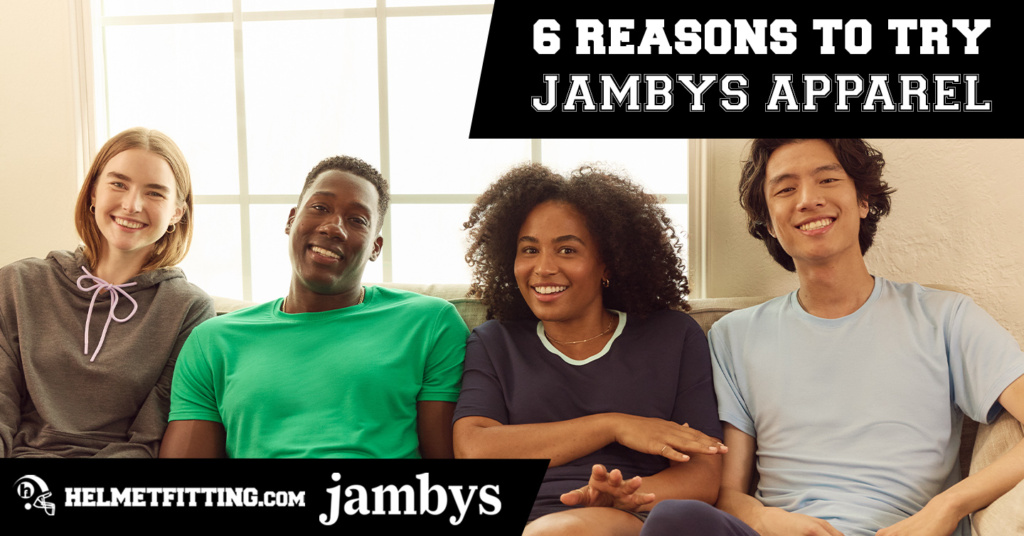 Have you ever had those days when you just want to stay in comfortable clothes, even if you have errands to run? Get ready to discover your next go-to in comfort with these six reasons to try Jambys apparel.
Disclosure: HemetFitting.com is a Jambys partner. If you make a Jambys purchase through a link on our site, we earn a commission.
"Super soft" is an understatement.
When it comes to reasons to try Jambys apparel and things you'll love about it, this one tops our list! Jambys are crafted from a custom French Terry Modal.
Therefore, the material is extremely soft, yet breathable, plush and stretchy. From JamTees to House Hoodies, this line looks like casual apparel, but "feels like a robe."
Jambys come in several styles.
Jambys come in a wide range of unisex styles! The JamTee, for example, is a universal tee that's available in sizes XS to 3XL.
It's made to fit, and what's more, it's made to stay put, so it won't ride up! There is also the long-sleeve JamTee, long Jambys and Jambys (boxers with pockets).
They come in a variety of colors.
Color choices range from classic black, gray and navy to pastels and prints. There's sky blue, hunter green, flamingo pink, lavender, lavender check, snow leopard, candy cane and more.
You can make a whole "housefit."
To clarify, that's Jam-speak for outfit. You can combine those different styles and colors for one complete Jambys housefit. Jambys pair perfectly with JamTees, for instance.
Long Jambys and the House Hoodie are a match made in loungewear heaven!
There's a 77-day guarantee.
Out of all the reasons to try Jambys apparel, this one is risk-free. Forget that generic 30-day return policy!
At Jambys, you have 77 days, or "11 super-relaxing Sundays," to try, wear, wash and return them if they aren't for you—no questions asked.
You can find our favorites in one easy location!
Not sure where to start your Jambys trial? Check out our recommendations—from one central location!
Summary
Finally, we'll leave you with more than 6,000 reasons to try Jambys apparel. As in, Jambys has more than 6,000 five-star reviews! Once you try this unique performance inactivewear, you'll fall in love. Find out more about Jambys and other HelmetFitting.com news when you keep reading our blogs!