7 Ways to Use the SHEMA97 Mask This Spring
April 5th, 2022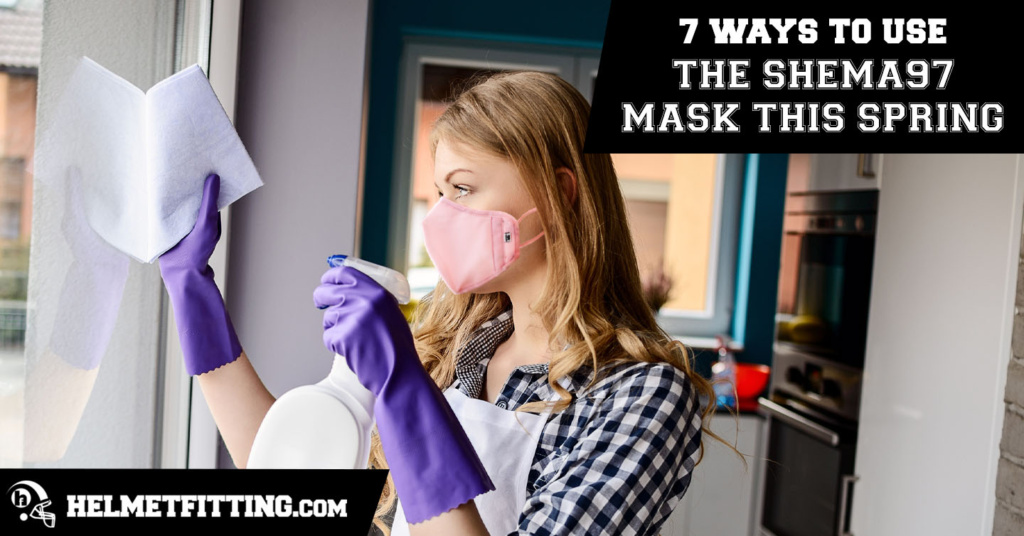 Flowers are blooming. Trees are budding. The days are getting longer and sunnier. But are you struggling to enjoy all spring has to offer? Check out these seven ways to use the SHEMA97 mask this spring and stay active!
Allergies
It's that time of year again. Pollen counts are high, and seasonal allergies are flaring. But that doesn't have to be your story!
Wear your SHEMA97 mask to stay more comfortable outside during pollen season.
Spring cleaning
The SHEMA97 mask is the ideal spring-cleaning companion. From dusting to scrubbing, the SHEMA97 has you covered.
Home improvements
Have some renovations to do? A mask can help cut down on the amount of sawdust, drywall residue, and more that you breathe in.
Yardwork
The benefits of our masks can be seen again when it comes to getting down and dirty in your yard.
Dirt, dust, pollen and more are likely to get stirred up when you mow your lawn or clear out flower beds. But you can breathe easy when you're wearing the original SHEMA97 mask!
Spring travel
This is one of the ways to use the SHEMA97 mask this spring that leaves us saying, "Woohoo!"
Whether your spring and early summer travel plans include flying, cruising, carpooling, public transportation or even riding a train, our masks are designed for all-day comfort.
In fact, we already did a blog sharing reasons to use the SHEMA97 for airline travel specifically. Click here to check it out!
Sun protection
Did you know the one and only SHEMA97 mask also offers UV protection? It does!
You can also choose from lighter colors like pink and white, which tend to attract less heat, to help you stay cooler too.
Outdoor workouts
Studies show that outdoor workouts have numerous benefits—from mood boosting to reducing stress. Don't let what's in the outside air keep you inside!
Besides the SHEMA97 is ultra-light and breathable so you can workout hard and breathe easy wearing it.
Summary
With all the ways to use the SHEMA97 mask this spring in plain sight, are you realizing you need to order yours today? Visit store.helmetfitting.com to shop now! Keep reading our blogs for more mask uses and other news.