HelmetFitting.com Welcomes Douglas Pads and LIGHT Helmets Endorsements, Adds Valuable Information to eLearning Courses
June 18th, 2019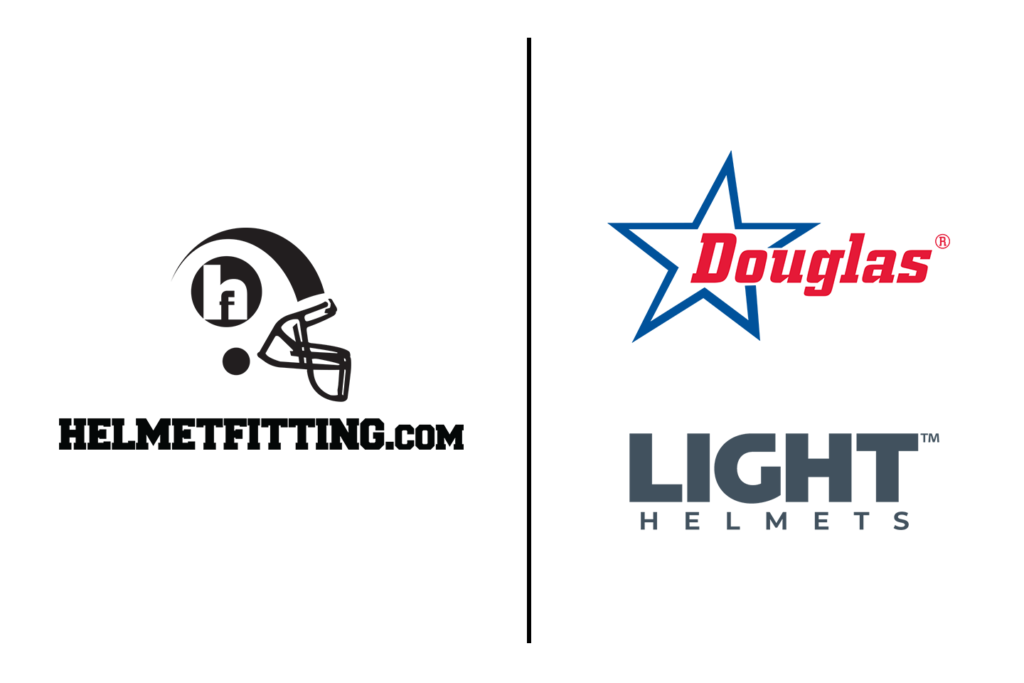 Entities support HelmetFitting.com's mission to enhance athlete safety
Auburn, AL — June 18, 2019 — HelmetFitting.com announces official endorsements from Douglas Pads and LIGHT Helmets and adds the Douglas Pads fitting guidelines to both its Youth (14 and Under) and 15 and Older courses.
HelmetFitting.com enthusiastically welcomes Douglas Pads and LIGHT Helmets to its group of endorsers. Douglas provides approximately 85% of pads worn by Division 1-A athletes. Their pads are made in America and "designed specifically to enhance a player's performance through superior protection, non-restricted mobility and comfort."
LIGHT Helmets use an ultra-strong, light weight composite found in bulletproof vests for its shell and an Armor Foam (initially invented by NASA) lining to absorb impact.
Douglas Pads and LIGHT Football Helmets can be found on athletes from Little League through the NFL and HelmetFitting.com welcomes both industry experts to its mission of getting athletes fit to play at every level.
Nicholas Esayian, CEO, LIGHT Helmets adds, "No matter how advanced the design or materials, the fitment of any helmet is just as critical to the athlete's safety."
HelmetFitting.com's eLearning courses are made possible by its relationships with equipment manufacturers and organizations dedicated to athlete safety. These relationships enable HelmetFitting.com to provide up-to-date manufacturer fitting guidelines in its eLearning courses. HelmetFitting.com consulted with Douglas Pads on the release of their new fitting videos, which are incorporated in HelmetFitting.com's Youth (14 and Under) and 15 and Older.
###
About HelmetFitting.com: A joint venture between Dana Marquez and McNutt & Partners, a full-service digital agency in Auburn, AL, HelmetFitting.com features step-by-step eLearning and in-person seminars that teach parents, coaches and athletic personnel how to properly fit football equipment according to manufacturer guidelines. HelmetFitting.com brings industry experts together to get athletes fit to play at every level. Empowering parents, coaches and athletic personnel is HelmetFitting.com founder Dana Marquez's mission, and fostering a positive culture surrounding impact sports is his passion.
For more information:
Liz Marquez, COO, Helmetfitting.com
+1 (334) 707-3409
[email protected]
Visit us on social media: Instagram, LinkedIn, Facebook, Twitter
For more information on Product:
https://www.helmetfitting.com/resources/